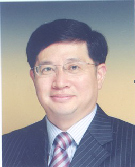 Prof. Cheol Park
Korea University, South Korea
Cheol Park (Ph.D. in Business Administration) is a Professor at Korea University, South Korea. He received his B.A. in Economics, M.B.A. and Ph.D. from Seoul National University. He worked for Samsung as assistant manager of global marketing before joining academic area. He has been a visiting scholar at Vanderbilt University, University of Hawaii, and Mongolia International University. His research interests include marketing in digital environment and sustainable management with creating social value. He has published papers in influential journals such as International Marketing Review, Journal of Business Research, Industrial Marketing Management, and Journal of Interactive Marketing.
Speech Title: Online Buzz in Social Media, Brand Equity, and Financial Performance
Speech Abstract: Social media is being used as an effective marketing tool for companies by providing a new way for brands to interact with their audience. As the importance of social media increases, the effects of social media on marketing performance such as awareness, sales, and corporate value are being studied. However, the effect of social media on financial performance has not been well researched. The research on financial performance is limited in that it only explains the financial investment side of the company such as volatility of stock price and does not fully explain the corporate performance of the consumer side. In addition, social media is providing new opportunities and benefits to brand management, but it is difficult to measure how social media marketing contributes to brand success. In this context, this study analyzes the mediating role of brand equity in the relationship between online buzz volume in social media and financial performance, and how the effect of brand equity depends on the type of corporate(product/service). The results showed that online buzz volume in social media had a positive effect on the financial performance through brand equity, and this relationship was strengthened in service firms as compared to product firms.
Prof. Voon Boo Ho
Universiti Teknologi MARA Cawangan Sarawak, Malaysia
Professor Dr. Voon Boo Ho (52, Malaysian Chinese), graduated from University of South Australia (Adelaide), is currently a Professor of Marketing at Universiti Teknologi MARA Cawangan Sarawak, Malaysia. He served as a Marketing Officer in Mayban Finance Berhad for more than 5 years before becoming a lecturer in INTI College Sarawak (2 years), and thereafter UiTM Cawangan Sarawak (since 2000). He has lectured courses such as Economics, Research Methodology, Marketing Research, Services Marketing, Consumer Behaviour, International Business, eCommerce, and Channels Management at the Bachelor and postgraduate levels. His MOOC online course entitled 'Marketing Research: A Systematic Process' has been widely used and his book 'Marketing Research: Comprehensive & Practical' is used as reference book by UiTM students nationwide. He has successfully supervised more than 100 research projects. Five of his doctoral candidates and more than 10 master candidates have graduated. He won the University's Service Excellence Awards for 4 times and has been consistently active in research and publications as well as consultancy works. He has completed

many service and marketing research projects as well as published many academic papers in refereed journals and conference proceedings. His ServEx Scale won Gold Medal and British Inventors' Society Award in ITEX 2008 and thereafter also granted a Silver Medal in the 36th International Exhibition of Inventions, New Techniques and Products of Geneva in Switzerland. His later innovations and MyServEx System also has won several national and international awards. His primary research interest concerns service management, service quality, customer satisfaction, marketing research and sustainability. He has been invited as Keynote Speaker and Guess Speaker in China, India, Japan, Cambodia and Malaysia. The Sarawak Government honoured him the PPB (Meritorious Service Medal) for his significant contributions to the State of Sarawak.
Speech Title:
Systemic Service for Sustainability: The Heart-Mind-Relations Nexus
Speech Abstract:
This keynote speech addresses the role of systemic thinking and processes for service excellence and sustainability. The technological and functional aspects of service management along the entire service value-chain were emphasized for emphatic services. The design thinking was believed to be instrumental to develop excellent service products. The systemic service-value chain for service excellence management includes inbound logistics, operations, outbound logistics, and stakeholder relations, organisational administration, social responsibility and market situations. These were discussed in the light of environmental changes and sustainable development for service excellence. The inclusive quality management components to achieve and sustain the service excellence management were the essential functional and attitudinal elements. In addition, the integrated service coordination and innovations were illustrated and substantiated. The role of modern and scientific technology (e.g. information and communication technology) to leverage the service system for stakeholders' benefits was discussed along with the systems involving the logistics, operations and service engagement processes. A sustainable service system was elaborated and discussed accordingly for the related service providers, for greener environment and better quality of life.

Keynote Speakers of CEBMM 2019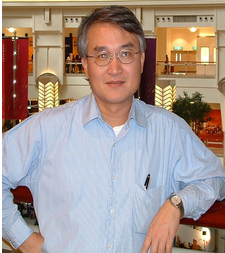 Prof. Donald Chang
Metropolitan State University of Denver, USA
Dr. Chang received his MBA and Ph.D. in marketing from University of Missouri-Columbia, BBA from National Chengchi University, Taiwan. His main teaching interests include international marketing, marketing research, and marketing strategy. Dr. Chang's main research interests include strategic marketing, international marketing, crosscultural research, international leadership behavior, market orientation, service quality management, market research, innovation management, tourism and destination marketing, pricing strategy, among others. He has been a marketing educator since 1980s at a number of universities in the States and in Taiwan, including University of Missouri, University of Wisconsin, National Chengchi University (Taiwan), Tunghai University, Loyola University, and currently a senior professor at the Metropolitan State University of Denver.
Speech Title: Management-Subordinate Relationship, Market Orientation, and Corporate Performance: An Empirical Study
Abstract: Top management plays an important role in forming a market-oriented culture and delivering high quality services to customers. To date, limited empirical work has been done to examine the effect of management behavior and management-subordinate relationship in the marketing context. Marketing concept has been the foundation of modern marketing theories and practices. The significance of customer and market orientation, i.e., the implementation of the marketing concept, has been closely examined in the marketing and management literature. The present study investigates the impact of management behavior and management-subordinate relationship on organizational effectives, as measured by market orientation, service quality, and job contentment. Specifically, the following issues are examined:
1. How does management-subordinate relationship affect organizational effectiveness?
2. What is the relationship between management behavior and management-subordinate collaboration?
3. Is there a relationship between organizational effectiveness and business performance?
4. Is there a direct effect of management-subordinate relationship and business performance?
Data were collected via a survey with 330 middle-level and lower-level managers from a variety of industry sectors in a major metropolitan area in the U.S. Constructs were measured by multiple items with 7-point Likert scale. Exploratory factor analysis was employed to examine their validity. The relationships among management-subordinate task relationship, organizational effectiveness, and business performance are supported. Specifically, among management-subordinate task relationship components, both the goal-oriented management behavior and common-goal relationship have consistent, significant effects on all performance measures. This illustrates the importance of goal setting and communication. Surprisingly, both market orientation and service quality also promote conflict between the management and the subordinates, while enhance job satisfaction and reduce job switch intention.
The research findings offer important managerial and research implications. Future research may further examine the direct and indirect linkages among management behavior, collaboration, market orientation, job contentment, and various business performance factors in various companies, industries, and cultures. Additional future research effort may also be directed toward how various corporate factors, such as the choice of marketing strategy, influence a firm's orientation toward the market and its customers to gain more thorough understanding of the overall corporate management-performance model.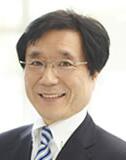 Prof. Fujino Akihiko
International Pacific University, Japan
Mr Fujino started his career with Canon Inc., followed by the Distribution Economics Institute of Japan (as Senior Researcher), Yokohama College of Commerce, Gakushuin Management School, and Kamakura Women's University (as Lecturer). Most recently, Mr Fujino has been a Professor in the Department of Contemporary Business at International Pacific University Japan. He teaches courses of marketing, distribution, field work and practical corporate management. His research interests are consumer behavior, marketing strategies and tactics.
Speech Title: An additive View to analyze Supply Chain Management Elements and Scheme
Abstract: Goods business, even if the goods is combined material and service, must manage the goods distribution system. The system is usually called Supply Chain Management (SCM). This presentation focuses on the consumers' view into SCM. Those viewpoints, not the alternative of goods but the alternative of supply chains, provide new elements and a scheme of SCM.